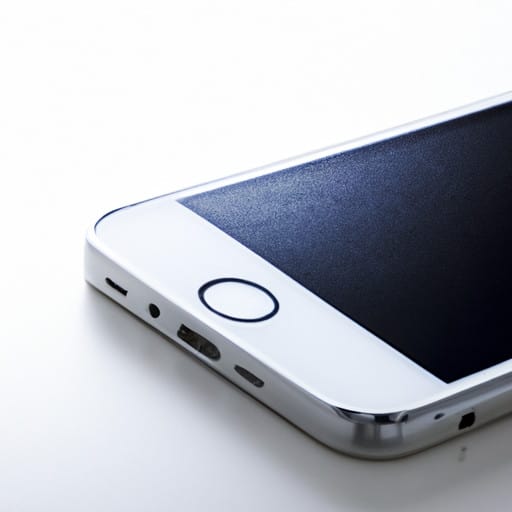 Apple Waterside Shops
Are you struggling with your iPhone? Do you need some help understanding how to use it in a professional way? Well, you've come to the right place. This blog is all about helping people with their iPhones. From tips and tricks to troubleshooting, we've got you covered. So sit back, relax, and let us help you with your iPhone in Naples Florida.
If you're new to the iPhone and apple worlds, these tips will help you get started from being a newbie to becoming an apple expert.
Just Purchased a new iPhone in Naples Florida?
First, let's go over what comes in the box with your new iPhone. In addition to the device itself, a Lightning-to-USB cable. You'll also find some paperwork, including a quick start guide and warranty information.
Now that you have everything unboxed, it's time to power on your device. To do this, simply press and hold the "Sleep/Wake" button on the right side of the iPhone until the Apple logo appears. Once your device has booted up, you'll see the "Hello" screen. Follow the on-screen prompts to set up your device. Note that you will need an active internet connection to complete the setup process.
Once your iPhone is set up, you'll be taken to the home screen. This is where all of your apps will be located. The home screen is made up of app icons and folders that can be arranged however you like. To move an app icon, tap and hold it until it starts wiggling. Then, drag it to its new location and release it when it's in place.
The bottom of the home screen is occupied by a dock. This is where you can keep your most frequently used apps for easy access. To add an app to the dock, just drag it down from the home screen until it appears in the dock area. Up to four apps can be added to the dock; any additional apps will be stored in folders on the home screen itself.
Now that you know your way around the interface, let's talk about how to use some of the iPhone's most important features such as facetime which is a video calling software built into the iPhone.
If you've just gotten a new iPhone at the Waterside Shops in Naples Florida then, congratulations! You've just joined the ranks of one of the most popular smartphone platforms in the world. But now that you have your new device, it's time to make it your own. Contact ZoeSquad TechSavvy to help you
When you're ready to delete an app, just hold down its icon until it starts shaking. Then tap the "x" that appears and confirm that you want to delete it.</p><h2>Iphone Help: How to Use Iphone Features</h2><p>
The Common iPhones issues that we encounter are.
Battery Issues
Water Damaged Issues
Button Jamming
Speaker Issues
Bluetooth
Cracked Screen
Why are iPhones so popular?
One of the most useful iPhone features is Siri, the voice-activated assistant. Siri can do a variety of tasks, such as sending messages, making phone calls, setting reminders, and much more. To activate Siri, simply hold down the Home button on your iPhone and start speaking. For more information on using Siri, see our Siri article.
Another great feature of the iPhone is AirDrop. AirDrop lets you share files wirelessly with other Apple devices that are nearby. To use AirDrop, open the Control Center (swipe up from the bottom of the screen) and tap the AirDrop icon. Then select the person you want to share with from the list that appears. For more information on using AirDrop, see our AirDrop article.
If you ever lose your iPhone, don't worry! The Find My iPhone feature will help you locate it. To use this feature, go to Settings > iCloud > Find My iPhone and make sure it's turned on. Then go to iCloud.com or download the Find My iPhone app from the App Store and sign in with your Apple ID. For more information on using Find My iPhone see our Find My iPhone article</p><h2>Iphone Help: How to Troubleshoot Iphone Problems
If your iPhone is giving you trouble, there are a few things you can try before taking it to the Apple Store. First, restart your phone by holding down the power button until the "Slide to Power Off" option appears. If that doesn't work, try resetting your phone by holding down the home button and the power button at the same time until the Apple logo appears. If neither of those options works, connect your phone to a computer and open iTunes. Once iTunes recognizes your phone, click on the "Summary" tab and then select "Restore."</p><h2>Iphone Help: How to Keep Your Iphone Up-to-Date</h2><p>
It's important to keep your iPhone up-to-date so you can take advantage of the latest features and improvements. There are two ways to do this: using iCloud or iTunes.
If you have an iCloud account, you can turn on automatic downloads to make sure your apps, music, photos, and books are always up-to-date. Just go to Settings > iCloud > Documents & Data, and turn on Automatic Downloads.
If you don't have an iCloud account or you'd rather use iTunes, you can connect your device to your computer and use iTunes to check for updates. To do this, just open iTunes, select your device from the left sidebar, and click the "Check for Update" button.
Need to purchased a new iPhone in Naples Florida. You need a new iphone because you have one or multiple cracked screens? You're having battery issues? You need an iPhone because yours got wet? We can offer support contact us 804-571-1652
Need help with your iPhone? Need fast cell phone repair? We'll take care of connecting your phone to your printer and network. We will also help you in creating an icloud backup to assist you in moments where you need a backup. We offer affordable expertise in Marco Island. We are a locally owned collier county company. We can fix and unlock your iphone.