IT Support Naples, Florida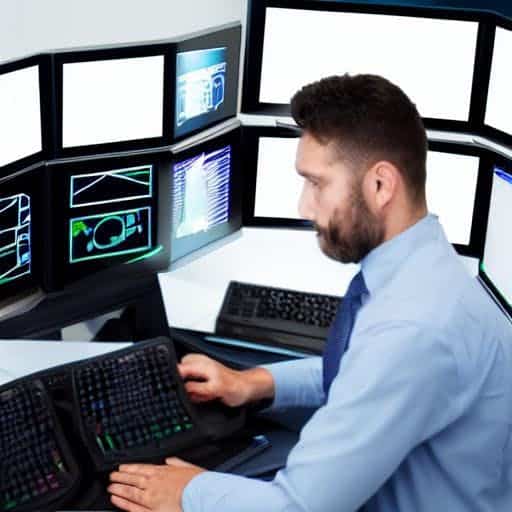 Technology is everywhere. The early days of home computers have led to a revolution in the way people interact and do business. Today, we rely on computers for nearly everything we do, from ordering groceries and keeping in touch with our loved ones, to paying our bills and managing our finances. Our dependence on technology has never been greater, and as a result, so is our need for reliable computer repair services. When your computer breaks down or starts acting up, you need someone you can trust to fix the problem quickly and efficiently.
That's where Computer Repair of Naples comes in. We are a full-service computer repair company that has been serving the Collier County area. We provide a wide range of services to meet all of your computing needs, including virus removal, data recovery, hardware repairs, software installation, and much more. No matter what type of problem you're having with your computer, we can help.
We understand that when your computer isn't working properly, it can be a major inconvenience. That's why we offer fast, friendly service at a price that won't break the bank. We know that your time is valuable, so we offer convenient
What We Promise
We promise to set up your new Mac, iPad, or iPhone as well as any other peripherals (printer, scanner, hard drive, etc.), I will help you create a secure network for your home or workplace, and get you online using any type of connection you choose, including cable or wireless. I will go through the fundamentals of how your devices work, how to customize and optimize your system, how to organize your data, how to install and learn new applications, and how to troubleshoot, and I'll show you a ton of shortcuts and tips to make using your Mac more efficient and pleasurable.
I will work with you as a tutor and trainer in Naples, Florida, or collier county at your home or place of business. I can provide continuous coaching and support over the phone and through an application that lets me work with you when I'm at my office after one or more sessions at your location, ranging from in-depth training sessions to quick conversations that concentrate on one or two tasks at hand. I suggest reading resources and tutorials for your independent study that are available online, in print, and on video.
Since I've been an enthusiastic Mac user since 1986, it's my job to fully immerse myself in the Mac universe, stay current on the industry's advancements by perusing websites and literature, extract the information that applies to your situation, and then customize it so that you can easily understand it, no matter your level of skill. I am a Support Professional with an Apple Certification. Lastly, we promise to offer you great experience!
Network Services & Managed IT
A full-service IT consulting company with a focus on small and medium-sized businesses is what ZoeSquad TechSavvy L.L.C provide for your company. We offer total IT management and support. We offer a variety of services, such as network design, installation, and maintenance, computer system repair, maintenance, and security, virus protection, and data backup and recovery, and web and cloud server setup. We will create an extended partnership with you that allows you to continuously come back to take care of your latest technology. We have a remote support representative to help you update, and troubleshoot new Microsoft computers.
The greatest IT solutions for your company may be delivered to you by us because we have the expertise, resources, and knowledge to do so. By boosting production, cutting costs, and enhancing customer service, we can help you increase your bottom line. Additionally, we can assist you in enhancing your security and data protection.
To assist you in choosing the ideal IT solution for your company, we provide a free consultation. Call us right away to arrange a no-cost consultation.
Your one-stop Mac expert!
If you're looking for a Mac expert, you've come to the right place! I can help you with all your Mac-related needs ONSITE AND REMOTELY, from setting up your new device to troubleshooting problems. I'm also an expert in all things Apple, so I can help you make the most of your iPhone, iPad, or iPod. Whether you're a first-time Mac user or a seasoned pro, I can help you get the most out of your device. Contact me today and let me show you what I can do!
Computer Repair near you, near me – Naples, FL
Refer us to your friends, please!
We would be so appreciative if you would refer your friends to our company! Computer Repair near you, near me – North Naples, FL
Refer us to your friends, please!
Computer Repair near you, near me – Bonita Springs, FL
Refer us to your friends. please!
ZoeSquad TechSavvy LLC
Business & Residential Computer Services
IT Services in Naples, FL
ZoeSquad TechSavvy L.L.C offers
Managed IT in North Naples, FL
Managed IT in South Naples, FL
IT Support
IT Support
Naples Mac Help
Naples IT Services
Naples IT Services
Welcome to Naples, Florida Contact us for any question
We provide excellent and trustworthy relations with our customers. We never take advantage of our clients nor try to upsale them; we offer since and honest business in southwest Florida!
804-571-1652